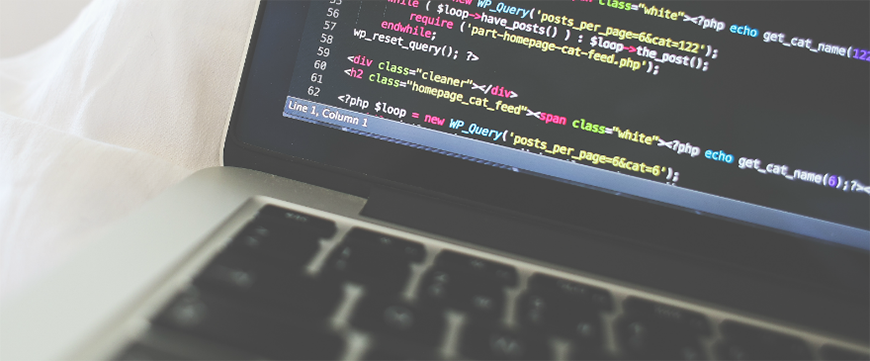 We're looking for Front-End Developers
We are looking for graduates in Computer Science, Telecommunications or similar, with knowledge of HTML5, CSS3 and Javascript to work with us as Front-End Developer.
---
If you are interested contact jobs@situm.es adding the following in the subject: [FED-3001].

About Situm
Situm provides outdoor and indoor positioning technology with high precision and minimal infrastructure merging pre-existing information in the environment (magnetic fields, Bluetooth, WiFi) with information provided by different inertial sensors of smartphones (accelerometer, gyroscope and compass).
This real-time positioning allows the development of wayfinding and tracking solutions to improve the experience of users in hospitals, shopping centres or airports; to facilitate transit and assistance for people with reduced mobility in facilities; to optimise work processes in security or facility management services, or to increase the productivity of assets in industries 4.0.
Our technology has already been deployed in more than 4,000 buildings by more than 2,000 developers in more than 40 countries, and in 2018 Situm has been included in Gartner's Magic Quadrant for Indoor Location Services as one of the top 10 providers of indoor positioning services worldwide.
In Situm you will find:

- An innovative and challenging environment, with autonomy to develop your own ideas.
- A company in continuous growth where you will be able to develop your career.
- A work policy based on communication, coordination, confidence and mutual respect.- Agile and iterative development methodologies.
- Flexible working hours and holidays to facilitate a correct balance between work and personal life.
- A technical team made up of young people who are passionate about technology, with a very good atmosphere.As a FrontEnd developer
These will be your responsibilities:
- Design, develop and maintain situm's web dashboard, adapting it to the new functionalities that are presented.
- Participate in the architecture decisions of the web application and its integration with backend services.
- Participate in the evolution of the platform so that the experience of use is as satisfactory as possible.
- Implement unit, user and backend integration tests.
Requirements:
- Passion for technology, software, its design and quality.
- Capacity for self-learning and continuous improvement.
- Knowledge of programming and design with javascript in frontend environments.
- Experience in the development of Javascript ES6 web applications with frameworks based on components (React, Angular, Vue).
- Ability to work with Linux as a development environment.
- Knowledge of automatic testing (unit tests, integration) and version management tools (Git, Mercurial, etc).
And it will also be valued:
- Portfolio with own code: Github, Gitlab, Bitbucket, etc.
- Knowledge of cartographic libraries (Mapbox, Google Maps, Leaflet, Carto...).
- Experience with ES6, npm, bundling (Webpack, Browsify) and typing (Flow, TypeScript) libraries, and some front-end framework (React, Angular >2, Vue).
- Knowledge or experience working with reactive applications or real-time communication components.
- Ability to design interfaces and user experience on the web (UI, UX).
- Knowledge of Ruby on Rails, Spring MVC or other web frameworks on server.
Situm, the "GPS" for interiors