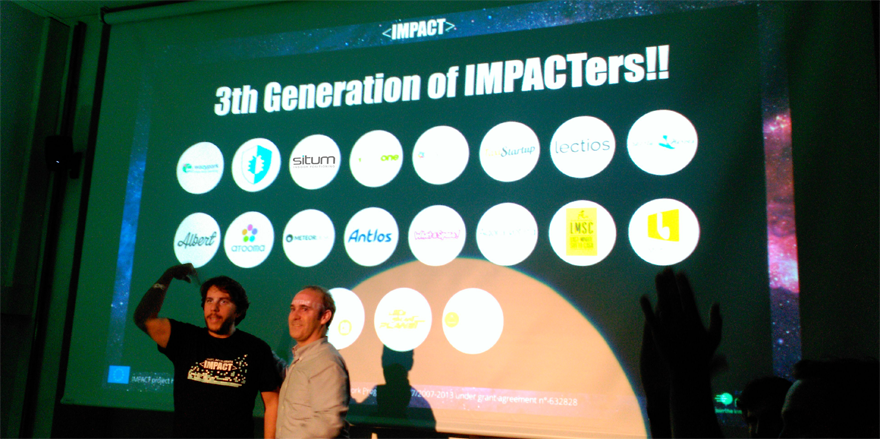 Situm wins the 3rd Open Call of IMPACT
The program contributes to each selected project with until 100.000 euros non-refundable subsidy, investing a total of 6,4 million in two years
---
Situm has just been chosen to join IMPACT, a startups acceleration program focused in mobile Internet projects.
The Situm project of indoor location via smartphone was one oh the 971 presented among startups from almost 30 European countries. Concluded its third Open Call, IMPACT has received proposals from more tahn 2600 companies, of which only 64 will get funding.
The program, launched last year by an European consortium set up by ISDI, Buongiorno, Seaya Ventures and Teknologiudviking ApS, contributes to each selected project whith until 100.000 euros non-refundable subsidy, investing a total of 6,4 million in two years.
From now on, Situm and the other chosen companies will begin a process of premium acceleration during 6 months, accessing to training plan with key professionals, which includes a digital acceleration program and e-learning workshops related to tools and the necessary competences for each company deployment. The last stage consists in the access to extended investment through several international funds for the most promising startups.
An indoor location awarded and proved
Situm has been awarded with several prizes and recognition trough 2015, both national and international, being the only indorr location company capable of carrying out a demonstration in real time on Web Summit, one of the biggest technological congresses in the world.
IMPACT results. Font: impact-accelerator.com