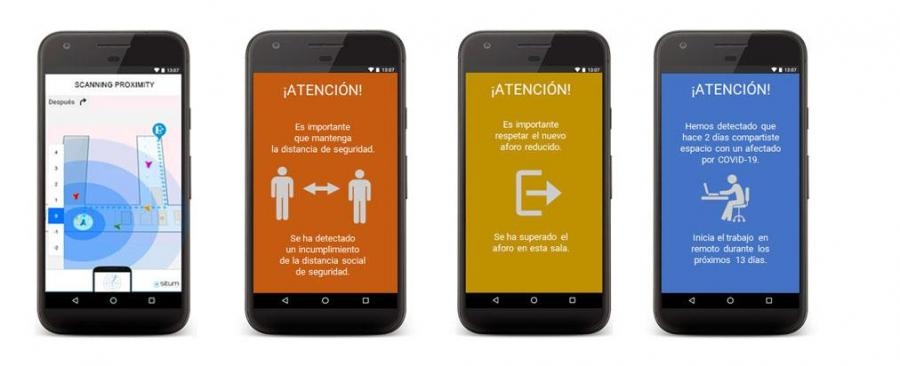 NEW WEBINAR: Increase the safety of your workplace in the post covid-19 phase
On Tuesday, May 5, at 16:30 (UTC/GMT +1 hour), Víctor Álvarez and Gregory Botanes, CEO and Vice President, will present Situm's new solution as a response to companies' needs to guarantee interpersonal security distance between employees in this post covid-19 period.
---
The safe reintegration of employees after the confinement period is the main concern of many companies, especially those with offices or factories where hundreds or thousands of employees work. At stake is preventing the number of employee sick leaves or even the cessation of activity due to the closure of facilities.

The critical factor to face this new post-covid phase is the maintenance of the interpersonal security distance. Situm covid-19 solution gives an answer to the main challenges of this new requirement:
· It helps to locate in real time in which spaces or which workers are not complying with the minimum interpersonal distance, notifying the employee of this circumstance via mobile phone.
· It detects excess capacity and notifies those present in the room.
· It allows to know the trajectories made by a person who has given positive in a test. This allows to disinfect the pertinent rooms or to notify other employees that have been crossed and with risk of contagion so they should initiate a quarantine.
Based on Situm's indoor positioning technology, the deployment of this solution is easy and quick, with no construction work or wiring, and with the minimal dedicated infrastructure.
You can register for the webinar at the following link