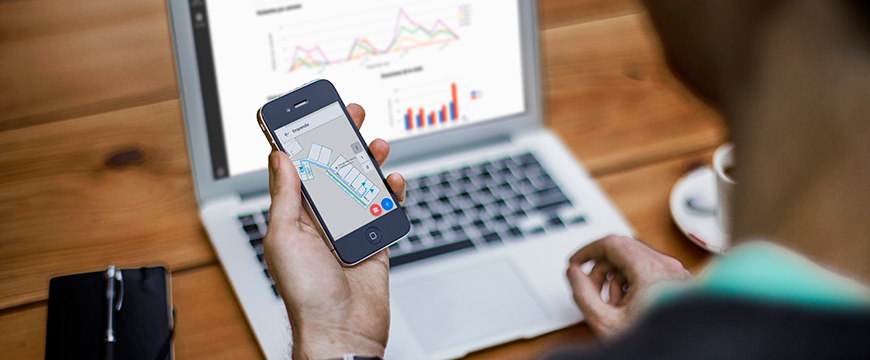 JOB OFFER: PhD & A.I. researcher -Torres Quevedo Program-
We need: Graduate in Computer Engineering, Telecommunications Engineering, Physics or similar, PhD in Information and Communication Technologies or similar
---
We are looking for a PhD to apply for a Torres Quevedo Program aid (Ministry of Economy). You will work to improve our indoor positioning system implementing recent trends in Machine Learning and signal processing: intelligent data filter; automatic detection of sensors failing in a smartphone; auto adaptation to user's movement; building's Bluettoth and WiFi signal map self correction using crowdsourcing techniques… In Situm, you will research to improve the positioning system using the most advanced technologies, working in a multidisciplinary and dynamic team. Your contributions will be used by multisector clients (marketing, security, retail, etc.).
Requirements of the candidate
Computer Engineering, Telecommunications Engineering, Physics or similar.
PhD in Information and Communication Technologies or similar.
Experience with at least one programming language.
A.I., Machine Learning, Data Mining and data sensors processing skills will be valued.
Knowledge of continuous integration, version control and TDD will be valued.
Incorporation date
September 2017.
Type of contract
Indefinite contract.
Salary
Fixed pay (depending on experience).
About Situm
Situm is a technological provider that offers an innovative positioning service for Android and iOS smartphones. This service is characterised by its fast configuration and high precision, avoiding using additional infrastructure. Situm works with global companies like Telefónica, Securitas, Prosegur and ESRI. In Situm, you will work in a young, dynamic and stimulating team, in a company with high growth potential.
For more information, please contact jobs@situm.es