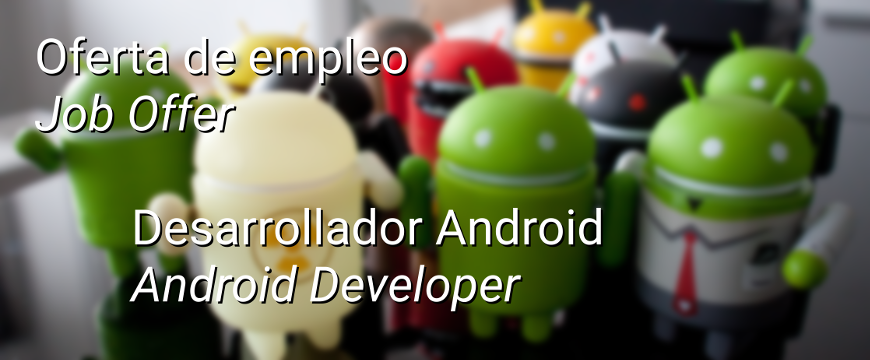 JOB OFFER: Android Developer
We need: Graduate in Computer Engineering or Telecommunications Engineering with experience in development for Android platforms, databases integration, experience in design and UX development
---
Available position
Android Developer.
Requirements of the candidate
Computer Engineering, Telecommunications Engineering or similar.
Experience in development for Android platform. Experience with other mobile platforms will be valued.
Experience with Android SDK, Android NDK, Gradle and Maven. Knowledge of maps libraries (Ex: Google Maps) will be valued.
Experience in databases and APIs integration.
Experience in design and UX development.
Knowledge of continuous integration, version control and TDD.
Applications published in PlayStore and projects in Github.
Duties of the position
You will design and develop new functionalities in Situm Android SDK..
You will design and develop advance applications for Android platform.
You will integrate with various data sources and APIs.
You will develop sensors processing algorithms.
You will cooperate with multidisciplinary teams to design and implement new functionalities.
You will implement security and data protection policies.
You will implement unit and integration tests.
Type of contract
Indefinite contract.
Salary
Fixed pay (depending on experience).
About Situm
Situm is a technological provider that offers an innovative positioning service for Android and iOS smartphones. This service is characterised by its fast configuration and high precision, avoiding using additional infrastructure. Situm works with global companies like Telefónica, Securitas, Prosegur and ESRI. In Situm, you will work in a young, dynamic and stimulating team, in a company with high growth potential.
For more information, please contact jobs@situm.es