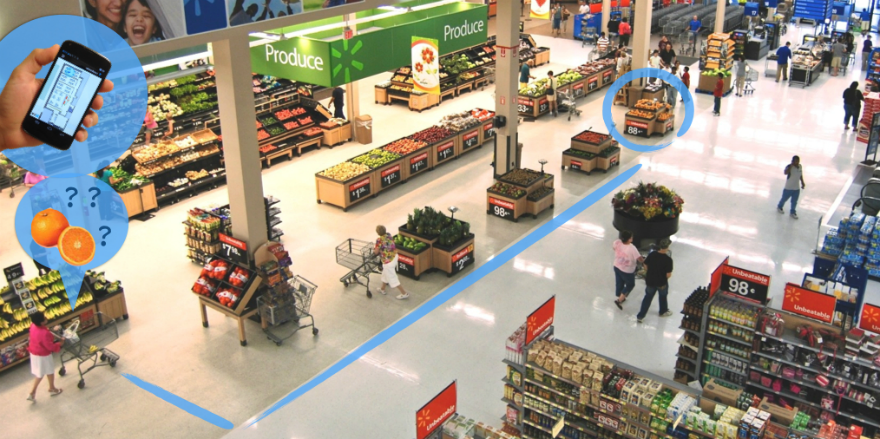 Indoor location systems to attract clients
Physical stores remain the main channel of consumers, and indoor location offers a shopping experience lively and attractive
---
Today we left our usual line posts and start from a very interesting article on the indoor location systems and their potential in the commercial sector.
In the letter we suggest explained that "retailers understand to what extent the adoption and mobile use is changing the way we buy and engage with brands." This statement is endorsed with IBM Analytics data, according to which mobile sales already reached 16.6% of total online sales. Hence the need for the merchant -of any kind of physical-setting to smarten up against the possibilities of the Internet, learn to address your customer in an effective way and, above all, take advantage of the possibilities offered by smartphones.
Indoor location facilitates an attractive buying experience
The IBM Global Consumer analysis show that 72% of consumers surveyed made their last purchase in a physical setting, indicating that the common store is still the main channel for consumers. Therefore, these data must be taken into account and offer the user an enhanced shopping experience and attractive living; give the option to go directly to the product you are looking for, you can compare prices online, that as trade roams with his phone in hand, you can learn more about the products you see...
To summarize, if you own a property, we present how the indoor location help your business:
You could integrate digital and physical experiences for your customers through the use of mobile technology
You could involve the customer in the context of personalized promotions and extra content
You could offer more opportunities for self-service, automation and guided shopping options
You could adjust your staff based on traffic patterns of your buyers and understand their behaviors navigation